As we enter hurricane season in South Florida, let's discuss

property insurance

from a real estate and lending perspective ...
This edition runs a little bit longer than usual due to the material I'd like to discuss. Our area has unique considerations when it comes to insurance risk and exposure.
I feel it's important for buyers to understand the types of coverage needed here, especially if they're relocating from "up north".
Property hazard Insurance is an important part of owning and financing real estate -
Lenders require buyers/borrowers to take out and pay for hazard insurance on the property pledged as collateral for a loan. This is in case the property is ever damaged to the point that it is no longer worth what it was when purchased.
Lenders want to protect their investment
from physical damage and loss of value.
Owners want to make sure they can afford
repairs to the house when damage occurs.
Homeowners' hazard insurance addresses both these concerns, helping manage lender risk and making covered damage repairs more affordable to the homeowner by offsetting their cost.
This type of property insurance usually covers damage from standard
specific
causes such as fire, lightning, hail, freezing,
and others as listed in the policy.
Homeowners policies do NOT include flood or windstorm (hurricane) coverage. These are considered separate risks
and are covered by separate policies.
Projected insurance payments are included in the calculations that go into buyers' home affordability evaluations and
PreApprovals, and the premiums themselves are part of the acronym that represents a homeowner's monthly payment:
P I T I
(Principal - Interest - Taxes - Insurance)
All required property insurance must be in place before closing and is mandatory on property financed with a mortgage.
Lenders usually want property tax and insurance premiumsescrowed through monthly payments by the borrower, making sure enough of the borrower's own money is available when tax and insurance bills are due.

Lapses in either property tax payments or hazard insurance coverage result in a default on the terms of the loan.
When lenders learn that insurance coverage has lapsed, they put "
force placed
" coverage on the property to continue protection, then bill the homeowner. Force placed rates are
much
more expensive than regular premiums and remain in effect until the owner reinstates coverage under his/her own name.
Lenders require coverage to be maintained for full replace-ment value, including allowances for changes in building codes.
(Maximum coverage under NFIP Flood Insurance for single-family properties is $250,000, so lenders accept this maximum for properties worth over $250,000.)
They also determine the allowable deductible that the property owner can pay in the event of damage and loss. If the deductible is too high, the owner may not have the money available when a loss occurs, and repairs would be delayed. Maximum deductible is usually around 5% of the dwelling coverage.
The lender is listed on the policy as a co-insured with the property owner. These details are part of the Mortgagee Clausethat I provide to the buyer's insurance agency as we progress toward closing.
The annual premium is what owners pay to place and maintain coverage, while the deductible is the owner's share of any specific loss.
What's called Homeowners Insurance typically goes beyond physical damage to the property itself...
and includes theft of or damage to personal property contained in the house, and liability protection for the owner in the event of a civil lawsuit by someone who was injured on the property.
Lenders don't require these theft or liability coverages, they are for the owner's personal protection.
The geographic location of a property contributes to its risk profile and determines other coverages that are suggested or required in addition to a standard hazard policy.

Here in South Florida, windstorm and flood coverage are required by lenders when the property is in an exposure risk area.
We have discussed NFIP flood zones, flood maps, and coverage a few times in earlier newsletters, so I won't go into full detail here.
The general idea is that zones on a FEMA flood map indicate the relative risk of flooding, and a property's location on that map (along with it's Elevation Certificate) show it's basic flood exposure and risk.
Lenders require coverage when the property is located in any Aor V zone on the Flood Insurance Rate Map (FIRM), which are considered areas of higher flood risk.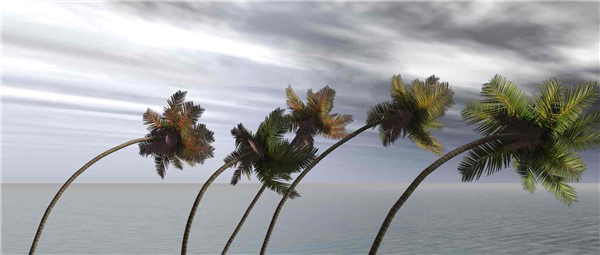 For windstorm (hurricane) coverage, there are also specific higher-risk zones.

In Collier and Lee Counties along the Gulf, this higher-risk wind zone extends from the Gulf shoreline to 1000 feet (about 2/10 of a mile) inland and includes all barrier islands.
In Miami-Dade, Broward, and Palm Beach Counties along theAtlantic, the higher-risk wind zone includes everything between I-95 and the Atlantic Ocean, which can be 5 or 6 miles wide in some places.
All of Monroe County (The Keys) is in the zone.
Lenders require windstorm coverage on most all properties in South Florida, whether or not they're in the higher-risk zone.
Property owners in windstorm higher-risk zones have had difficulty obtaining coverage from public companies, and are usually placed with Citizens Property Insurance Corporation, a not-for-profit property insurer run by the State of Florida.
In South Florida when a tropical storm or hurricane is
approaching and within a couple hundred miles or so,
insurers stop writing new property coverage.
If a real estate closing is scheduled during this time and the buyer does NOT already have the required windstorm and/or flood insurance in place, the transaction will NOT close until after the storm passes, the property is inspected for damage,
and insurance is in effect.
Condominium buildings have a different arrangement...
when it comes to insurance. The building exterior, structure,
and common areas are covered by hazard insurance taken out by the HOA.
When making loans on individual units in condo buildings,
lenders require that the building's overall coverage is sufficient.
As with single-family residences, condo coverage will include separate policies for windstorm and flood damage. The unit owners' HOA fees/dues contribute to the building's premium payments.
When using financing, individual unit owners are also required to take out coverage which insures the rooms of their own units. This is HO-6 coverage, sometimes called a "walls-in" policy for the unit and its contents.
There we are, a brief look at property hazard insurance from the lender's perspective. It's important for buyers using financing to be reminded of insurance requirements early in the application process so they can get coverage in place by the time we reach closing.

Explaining how all this works and walking them through the financing process from PreApproval to closing is part of what I do on each transaction.
Well-informed buyers who know their options and what to expect help our deals progress much more smoothly.
Let me reinforce the trust
your buyer has placed in you! sm
All information provided by Chris Carter. See contact information below.
Chris
Carter
Mortgage Advisor / Originator
239 898-5455 cell NMLS 861361
Paramount Residential Mortgage Group, Inc